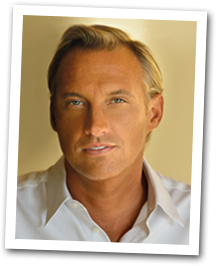 About Steve Snyder
Steve Snyder is one of the few personal finance commentators in the country trained by Fair Isaac Corporation, the firm that created the scores that credit reporting agencies use to calculate a consumer's credit worthiness. Fair Isaac's FICO score is widely recognized as the industry standard for lenders.
Steve Snyder is extensively quoted in the media.
U.S. News & World Report

How to Recover From Bankruptcy Steve tells Kimberly Palmer of U.S. News & World Report the value of setting goals when recovering from bankruptcy.
Wall Street Journal
Quick Fix: Policing Your Credit Score Michelle Higgins of the Wall Street Journal asks Steve about Credit Card promotions.
Denver Post
Credit Index Aims to Educate Steve serves up his take on the national credit score index.
Quicken
The Landscape For Small-Business Loans Has Changed—Here Is How to Take Advantage Steve is interviewed on how to raise your credit scores and the importance of finding the right lender.
The Christian Science Monitor
Character Score: Judged by the Content of Your Credit Report Steve adds his insight on credit scoring in the context of using credit reports for everything from job hirings to personal relationships.
NewsWeek
Money: A Bad Bet on Cards Steve Snyder's after holiday credit tips appear in a column by Linda Stern, which tells why consumers should never open those department store credit cards, even if it saves money upfront.
CNNfn
Holiday Debt
Live via satellite, Steve Snyder shares his sure-fire advice for improving your most important personal finance asset: your credit score.
Pioneer Press
Investor's Eye: Harm To Credit May Be In Store Personal finance reporter Gail MarksJarvis interviews Steve on the hidden mistakes everyone seems to make that lower credit scores.
Washington Post
Retail Credit Cards May Cost You More Than the Discount Nationally respected personal finance columnist Michelle Singletary includes Steve Snyder's credit tips for making the holiday season a merry one for your credit scores.
Bloomberg
Credit Scores
A national audience watches Steve Snyder explain how to avoid the pitfalls of unknowingly lowering your credit score.
CNNfn
How to Increase Your Credit Score
Steve Snyder shares with a national audience the 10 most important keys to increasing your credit scores and improving your life. Ken and Daria Dolan invite him back!
Insurance Advocate
Can You Underwrite The Risk Without A Score Card? Steve comments on how credit scores can affect the insurance industry.
Wall Street Radio: This Morning
Steve Snyder takes his message to the street as listeners of hundreds of radio stations learn how to improve their credit scores!
CBS Market Watch
Scoring Drive - Nine Tips For Improving Your Credit Score Scoring Big! Steve Snyder shares with a television audience how to pay less on everything from home loans to life insurance by improving your credit score.